While the slides will be officially available from SIRA web site in the not-too-distant future—complete with video (for all the talks)—I figured it wouldn't hurt to put them up here as well.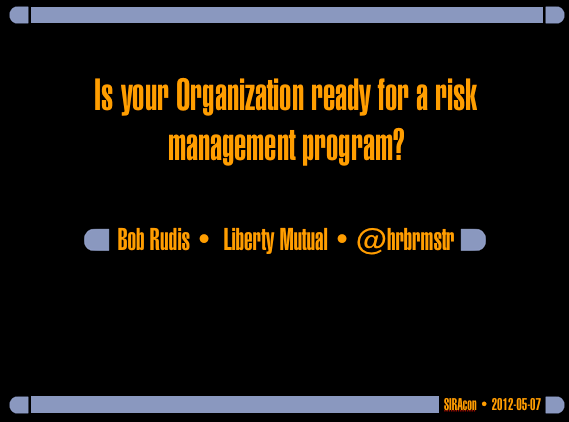 My sincere thanks, again, to @jayjacobs and the SIRA board for allowing me to have the privilege of being the first speaker at the first ever SIRA conference. If you didn't go, you really missed some of the best thinking and content I've heard in this space. Every talk had useful, takeaways and the in-talk and hallway-exchanges were nothing short of amazing.
Mark your calendars for next year!