---
Jochi Khan
1181 - 1227

The eldest son of Genghis Khan and Börte, Jochi was to be his father's successor; however, when Genghis Khan selected his 3rd son Ögedei Khan to be his heir, Jochi, disappointed with his father's decision, withdrew to his territories in the western most part of the empire north of the Aral and Caspian Seas. Genghis sent his sons Chagatai and Ögedei against Jochi but before they could reach him news spread of Jochi's death.

Chagatai Khan
1183 - 1241

Chagatai was the second son of Genghis Khan. He was known to have a fiery temper and it was because of his arguments with Jochi that Ögedei was elected Supreme Khan. Chagatai also ruled the Chagatai Khanate until his death.

Ögedei Khan
1186 - 1241

Ögedei was the third son of Genghis Khan and the second Great Khan of the Mongol Empire. Ögedei followed in his father's footsteps and continued to expand the empire westward.

Tolui
1192 - 1232

Tolui was the forth son of Genghis Khan and supervised the Mongol Empire for two years after his father's death until Ögedei was elected Supreme Khan in 1229. Tolui campaigned with Ögedei in northern China and when his brother fell ill he sacrificed himself to please the spirits and save Ögedei.

Kublai Khan
1215 - 1294

Kublai Khan was the fifth Great Khan and founder of the Yuan Dynasty. Kublai Khan was the fourth son of Tolui and grandson of Genghis Khan. In 1279 Kublai Khan became the first non-Han Emperor to concur all of China.

Temür Khan
1265 - 1307

Temür was the grandson of Kublai Khan and the sixth Great Khan. Temür was also the second Emperor of the Yuan Dynasty. Temür's father Zhenjin died before taking the throne so Kublai Khan had to chose between Zhenjin's two surviving sons. Temür and his brother Gammala were tested to see who knew more of Genghis Khan's teachings. Temür won and was crowned Emperor of China.
---
Genetic Legacy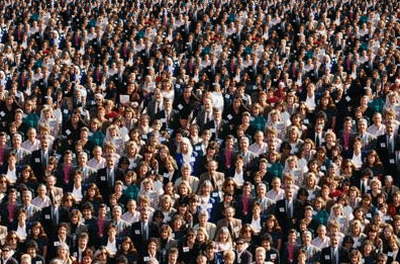 There has been identified a lineage of Y-chromosomes with unusual features. It makes up about 0.5% of the world total and it probably came from Mongolia around 1000 years ago. That is about 16 million men. The sheer number of people that have this means it is unlikely to have happened by chance. This most likely came from the male descendants of Genghis Khan.
---